Bending Spoons, Milan, Italy had been in talks with PentaLoop, a Pakistani mobile app studio over its mobile browser security app named VPN Browser – TOR-powered unlimited VPN. It is one of the most popular VPN browser apps on the Appstore with a very stable ranking and a growing customer base. They finally closed the deal in August with 100% acquisition along with all the titles, rights and credentials for an undisclosed amount.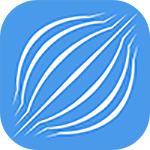 PentaLoop is based in Lahore, Pakistan. A team of apt and seasoned developers with particular expertise in mobile internet security.  Developed in in 2014, the app quickly gained traction in US, EU and Central Asian countries and was downloaded more than 4 Million times. PentaLoop has built other internet secure browsing apps like Onion Browser and Stark VPN as well. These apps use a cluster of dedicated high bandwidth servers at key data center locations around the world to provide a seamless and uninterrupted browsing experience. The app has been in top charts recently in Ukraine, Russia, Latvia, and a number of other countries.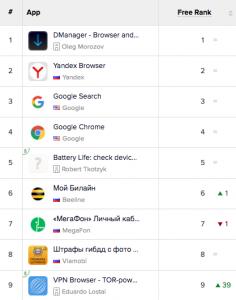 Bending Spoons plans to leverage VPN Browser's user base in Central Asia to balance its strategic traffic volume around the world. The company also plans to expand its feature set for which Bending Spoons and PentaLoop are also in talks to sign a contract which promises more revenue coming its way.
From Bending Spoons
According to Francesco Patarnello,
"In general I found the cooperation and negotiation I had with you pleasant and very 'similar' to other experienced we had with more 'westerner' companies. PentaLoop has been the only Pakistani company we have worked with and it was interesting to see that despite the distance in both geography and culture we shared a lot for what regarded our own business and the way we work in the App Store. I am actually very happy that the App Store is giving the means to everyone to start his own business no matter where they are in the world. The more I do my job the more I meet people from all over the world and it is very interesting to confront with them."

Francesco Patarnello
Partner at Bending Spoons.

Features
Provides Internet access tunneled over the Tor network.

Hides your real IP address from websites

ISPs and insecure wireless networks cannot see your browsing.

Advanced browsing capability with tabs, and popover detection and blocking.

Support for audio and video playback.

From the Developers
Here's what the developers had to say,
"Developing VPN Browser – TOR-powered unlimited VPN, was a complicated venture but we as a team stood up to the challenge. In the end our efforts paid off and we had managed to craft the most advanced yet easy to use VPN app that's loved by millions of users worldwide. Another challenge was maintaining the app through successful updates in which we added new and improved features while also resolving any issues faced by our loyal customer base. Catering to their queries and responding effectively has always been our top priority. In the end we are happy with the acquisition deal and want to continue making great apps that make a difference in people's lives. Mobile app development is slowly gaining momentum in Pakistan and we are certainly thankful to PSEB's assistance with participation in MWC-Barcelona in Feb 2017 which helped us generate this lead. There are many like minded entrepreneurs with passion and achievements which need to be guided in the right direction and their success stories need to be brought into the limelight as much as possible."

Sheraz Jamshed
CMO, PentaLoop (pvt) Ltd.